It's been a couple of years since I've created an integrated theme unit. I find I don't have the space to get creative during the school year so I usually create during the summer. Two summers ago I was changing grade levels so I spent the summer researching and discovering first grade expectations and management. Last summer I spent researching and learning about how to implement The Daily 5 in my classroom. I'm looking forward to this next summer being a great opportunity to make cohesive what I've already got going on for a few units and really get the ball rolling on a few others that I've flown by the seat of my pants for two years too long.
When we come back from Spring Break next week students at
The Freedom School
will have the opportunity to participate in Pinewood Derby. Here's a few pictures of our work last year ...
Students are sanding their cars to create less friction on the track.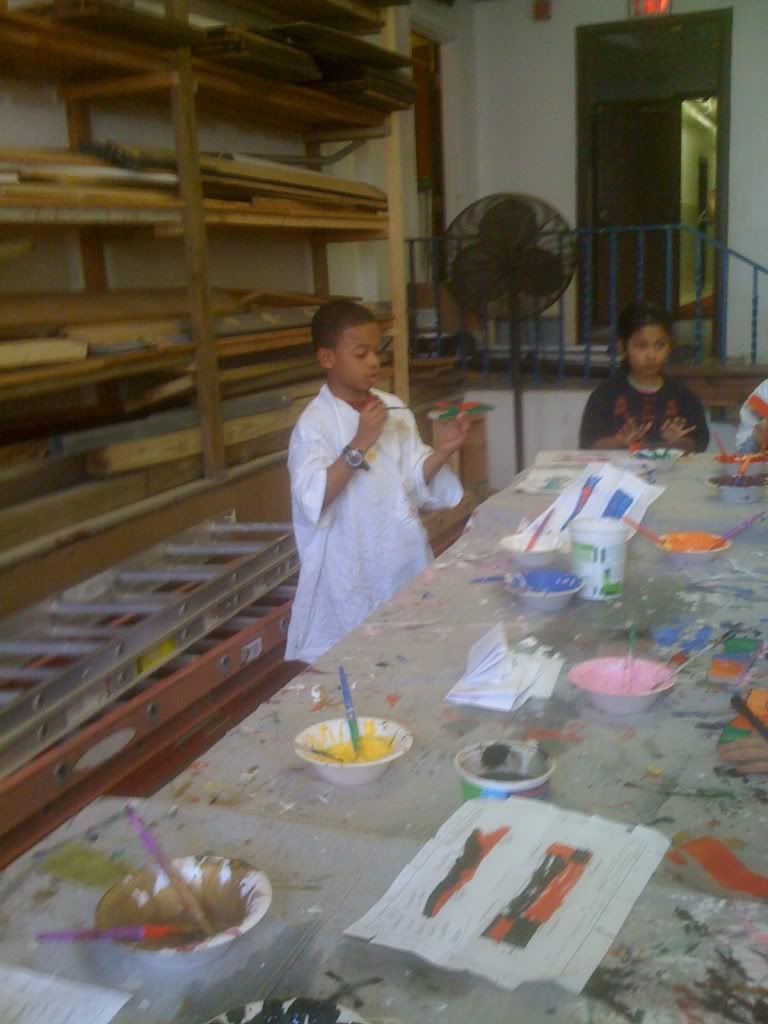 Students plan a design and paint their cars before the big race.
In the past, the Pinewood Derby was right before Spring Break and was in itself an opportunity for students to succeed at something outside academics. This year I have decided to create a two week unit to teach alongside our work for the track. And since I've got Spring Break this week I have some creative space to make this unit before summer comes along. Exciting!
We're getting a Mimio to share at school next month ... I just wish we had it a little sooner so I could more easily share these science clips with my kids.
For some reason I'm having a difficult time getting the second science clip linked .... maybe I'll figure it out ... but if I don't all you have to do is click on what's next from the first clip and it will lead you to the second one which is for 6-7 year olds rather than the first one for 5-6 year olds.
OK ... I must get back to work. I'll post this unit when I finish.