I know, I know ... it's been a long time since I've posted anything. How do I expect to attract any new followers if I don't actually blog. Good question? It's just been really busy lately ... I'm sure everyone else knows how it is too. The last couple of weeks have been the end of the quarter report cards and then conferences. The next few weeks aren't going to get any better. This next week we only have four days due to Good Friday. Then we have standardized testing the next week. The following week is the week of our Spring Program which means lots and lots of rehearsals. In four weeks we have Spirit Week of which I coordinate for our school. I've got to get busy with planning that! But that's another story. Then only two more weeks of school. So much to do and so little time. To make up for my lack of blogging, today I'll share my best lesson of the year. It went so super well! And my kiddos really enjoyed it! Two of my groups worked together better than the others. One group was through with the experiment before I even had a chance to check on them because I had to sit with one group for a while to get them started. The natural leader in the group didn't understand what they were supposed to do and the children who did understand what to do didn't have the patience to work through in explaining what was happening to the natural leader of the group. Oh well ... we live, we learn.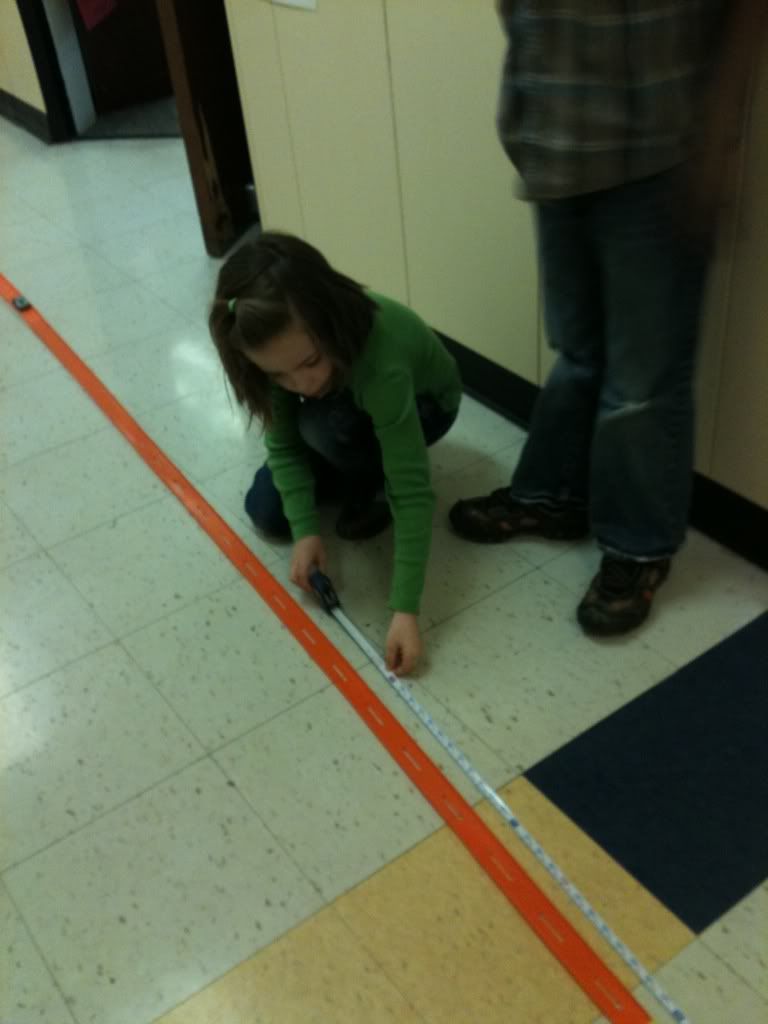 A student measures the length the car rolled. The car actually rolled farther than the measuring tape so we had to learn how to add double digit numbers.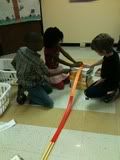 Here three students watch as the their car rolls down the track. This group had much less friction than the other groups and actually had to add track.
Two students watch as the car rolls down the track.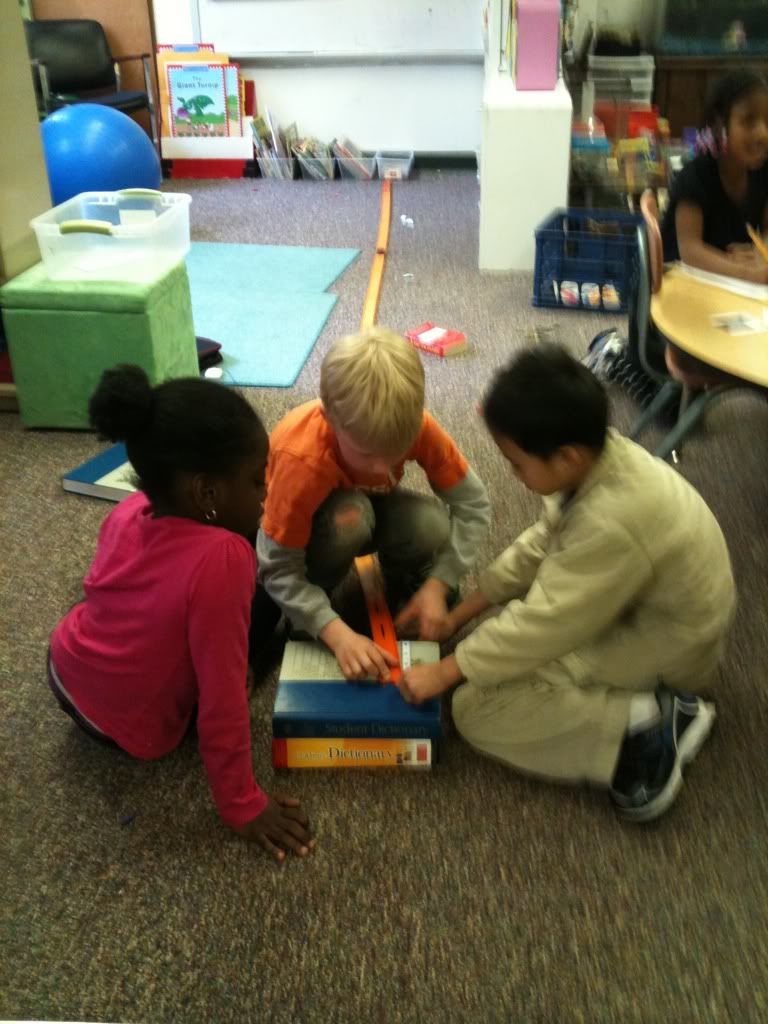 A second group works together to measure the length their car rolled.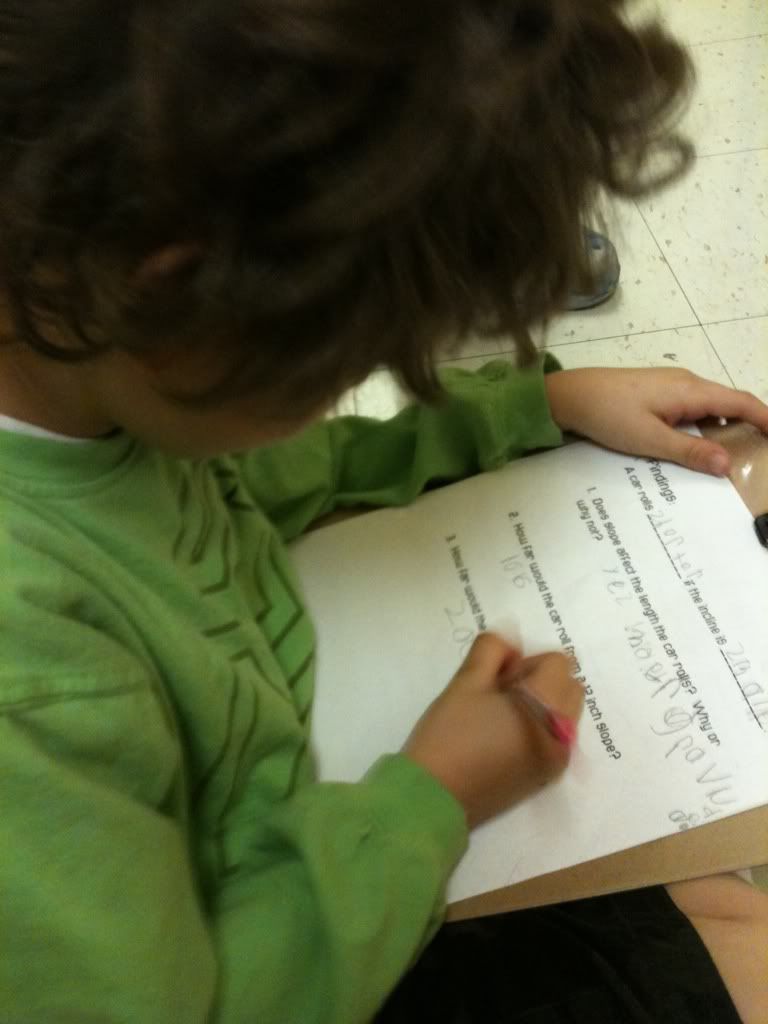 My third group was already recording their findings by the time I got over to "help" them.
I'll post another one of my lessons from my forces and motion unit soon. Maybe if I post the things I finish, it will be easier to keep up rather than posting things I'm working on while I'm working on them.